Kurt's Quotations are some of the quotations made by Kurt Hummel in season two, season three and the minisodes of SIMGM's Glee spoof.
Season Two
Edit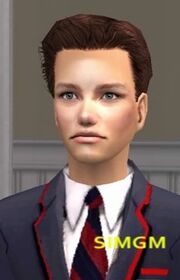 "

Rachel: Kurt...how come this scene hasn't ended yet?
Kurt: Oh, I'm getting my 'extra-special-Kurt-screen-time'.

"

—Kurt to Rachel, Lazy Directions
"

Well, i'll be on my way. Blaine and I are due for a walking down the hallway holding hands in slow motion scene.

"

—Kurt to Finn, Girl's Got Issues
"

Now that the adults are gone, let's talk man to 'well groomed man'.

"

—Kurt to Dave Karofsky, Neglect This Way
"

Kurt: Mr Schue, Shouldn't we have worked on the songs back home so we would have more time to practice here?
Will: No time for logic Kurt.

"

—Kurt, New York Funeral
Season Three
Edit
"

Will: And it will be called... The Brown Piano Project!
Kurt: That was the best you could do?
Will: Shut Up.

"
"

No one messes with Kurt Hummel.

"
Minisodes
Edit
"

YOU'RE AN OBSESSIVE COMPULSIVE SINGER!

"
"

Kurt: I like the color red. Do you like the color red? Do you think the color red has a taste? And what would it taste like if it had a flavor that could be tasted?
Blaine: ... do you wanna sing about it?

"

—Kurt and Blaine, Santana's PSA
"

Kurt: Our two co-workers are here to suggest some great gifts for this year.
[Shot of Brittany and Santana making out]
Kurt: GIRLS!

"

—Kurt, the Christmas Special
"

Brittany: Kurt, does Blaine's singing get on your nerves?
Blaine: Kurt loves my singing....right puffy bear?
Kurt: Um...next question please?

"

—Kurt to Blaine, Fondue For Two Part 2
Ad blocker interference detected!
Wikia is a free-to-use site that makes money from advertising. We have a modified experience for viewers using ad blockers

Wikia is not accessible if you've made further modifications. Remove the custom ad blocker rule(s) and the page will load as expected.