Lea Michsim
General Information
Gender
Female
Age
26
Born
August 29, 1986
Lea Michsim plays Rachel Berry in SIMGM Glee spoofs. She is the Sim equivalent of Lea Michele, and is voiced by The Boss.
"

Save the horses.

"

—Lea Michsim, Behind the Scenes of SIMGM
She loves horses and coffee.
known for her catchphrase "Save the horses", which was said in How to Make a Sims 2 Series and Glee Cast Discovers Glee Spoofs.
Is obsessed with coffee and drinks at least 15 cups per day.
Her and Dianna have at least 2 cats (However one of them is currently lost).
Often talks in her sleep.
Claims to have kissed several girls.
Her twitter is @mssleamichsim
Her instagram is msleamichsim
Dressed as Belle from Beauty and the Beast for Halloween 2012, and Dorothy from the Wizard of Oz for Halloween 2013.
On the 7th December she released her song Don't Rain On My Coffee.
Drinks, on average, about 35 cups of coffee a day.
On the 16th December 2013, she released her album Quiet Down, containing 7 songs including Coffeeball, Thousand Cups (feat. Cory Monsim), and Your Salad.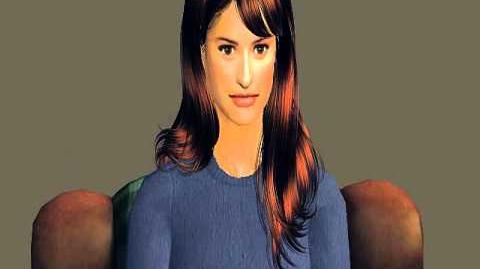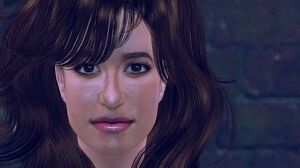 Ad blocker interference detected!
Wikia is a free-to-use site that makes money from advertising. We have a modified experience for viewers using ad blockers

Wikia is not accessible if you've made further modifications. Remove the custom ad blocker rule(s) and the page will load as expected.