Naya Simera
General Information
Gender
Female
Age
27
Born
January 12th, 1987
Naya Simera is the sim version of Naya Rivera. She plays Santana Lopez in all of the SIMGM Glee spoofs, and she is voiced by The Boss.
Her twitter is @NayaSimera
Dressed as Princess Jasmine from Aladdin for Halloween 2012, and as Starfire for halloween 2013.
Has a dog called Lucy.
Has been working on her album for years.
Has released singles I Am So Sorry and Terms and Conditions.
"

We've been working on it for, like, 15 years and we have, like, 3 seconds done.

"

—Naya Simera, on her solo album , Sim-Con 2012 Panel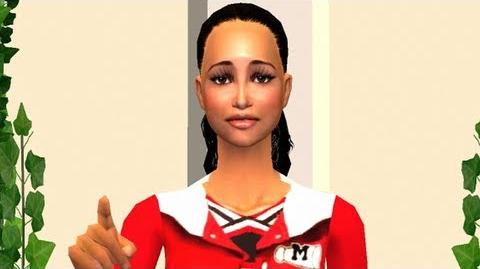 Ad blocker interference detected!
Wikia is a free-to-use site that makes money from advertising. We have a modified experience for viewers using ad blockers

Wikia is not accessible if you've made further modifications. Remove the custom ad blocker rule(s) and the page will load as expected.